Vegans, the rare humans that are often misunderstood, get together to revolutionize the food and beverage world rising a multibillion dollar lifestyle. Let's dive into this world full of taboos and finally get to know what this whole movement is about.
Vegetarian vs Vegan
I think first of all we have to state the difference between being vegetarian and being a vegan.
Vegetarians do not eat red meat, call it pork and beef but do eat occasionally fish and poultry. Vegetarians are ok with drinking milk or having some other animal products like honey and dairy. There are some variations on the vegetarian diet according to each person's preferences. Some call themselves pescatarian which means they only eat fish (no poultry either).
On the other hand, Vegans stand in a position of principle, not so much in a position of dieting and health. Being a vegan means not consuming any product that comes from an animal. Whether it is any type of meat, dairy, honey, protein powders, gelatin, clothing, beauty products and so on. A vegan stands for animal rights and believe that the exploitation and animal cruelty have reached a point where the only way to make a difference is not consuming any of these products.
The Vegan movement
Veganism has existed since many centuries, where several civilizations were omnivores (plant based diet), however the movement against animal abuse became popular in the 60's however it was known worldwide in the 40's when Donald Watson co-founded the British Vegan Society.
Slowly but with an incredible force, veganism has moved from a hippie animal-lover tree-hugger lifestyle into a serious way of living and health caring. Societies worldwide are getting to acknowledge this preference as a valid and much needed change, even "promoting" it with Sundance nominated documentaries such as The Game Changers.
Myths about veganism
A vegan diet is not healthy
It is true that the human body needs certain nutrients in order to work properly and within a vegan diet you can get all of these. The main issue is not knowing how to mix your foods properly in order to get the right amount of proteins and carbs, however the experts DO encourage vegans to take some supplements (especially those who became vegan after eating animal products for many years)
Vegans are weak
Did you know that many of your favorite athletes from UFC, world tennis, body building, boxing, etc are vegan? I was shocked to hear this too but I enjoyed a lot changing my judgement about what this lifestyle can do for you..
Check this list out to get shocked too.. "Ten of the best plant-powered athletes"
Vegans will try to convince you to become a vegan
It is true that some vegans can be quite passionate about their lifestyle and will try to make you look at the bright side of not eating animal products, however we cannot generalize this statement since many vegans only live by the example and this can be more than enough to convince others to give it a try. I am not a vegan myself however have witnessed how meat eaters can be quite defensive on the subject.
I propose to meat eaters to try out a  #veganmonday or #meatlessmonday and just live for themselves what being a vegan is. Many restaurants around the world are giving this a try and it has changed the way restaurant owners think about veganism.
Top Vegan products
Let's take a look at some of the top favs on a vegan diet..
Vegan Mac and cheese
This comfy delicious american dish can be made with cashews, vegetable cheese and several different veggies that give color and creaminess such as carrot, squash and sweet potato. It turns out creamy and yellowish as we normally know it and it is animal-free.
Find some recipes here.
Oreo cookies (did you know?!)
The ingredients listed in Oreo cookies are: unbleached enriched flour, sugar, palm and/or canola oil, cocoa, high fructose corn syrup, leavening, corn starch, salt, soy lecithin, vanillin, and unsweetened chocolate. However as a disclaimer for allergies they do state in their FAQ that there might be a trace of milk as a cross contact due to the other products that are produced within the same factories.
So if it is a matter of principle then you CAN eat Oreos, but if you have a heavy dairy allergy then you must know there's a risk involved.
Non dairy icecreams 
We all know this extraordinary brand that has made us happy with their creamy indulgent ice creams through the years. They couldn't miss the opportunity to go along with this new vegan era and decided to release a whole line of new products that are not only delicious but dairy free.
Ben and Jerry's
Of course this all time favorite american brand could not be out of the game and also created some pretty amazing vegan ice creams for the vegan wave.
Plant milk
The most popular had always been soy milk, however almond milk has taken the market followed by coconut milk (which has raised a big debate due to its high content of fat thus cholesterol). Now several popular brands have taken a seat on the vegan train and have released all sorts of options like amaranth milk, rice milk, macadamia milk and more.
Did you know you can make your own plant milk? Check out some recipes here and here.
Vegan Mayo
Many big brands have already gone vegan and the results are impressive. If you live in a country where this is not an option yet, don't worry! There are a million options on making your own vegan mayonnaise and it actually turns out pretty amazing.
Here and here you can find some recipes.
Vegan Burger
As shocked as you can be, in Australia our unhealthy favorite has released a vegan burger that actually looks delicious and they claim to have saved a lot of money with this product.
Many other brands have released this option too, they are sold frozen and you can simply grill it, fry it or bake it. Within the ingredients you will find beans, quinoa, chickpeas and more.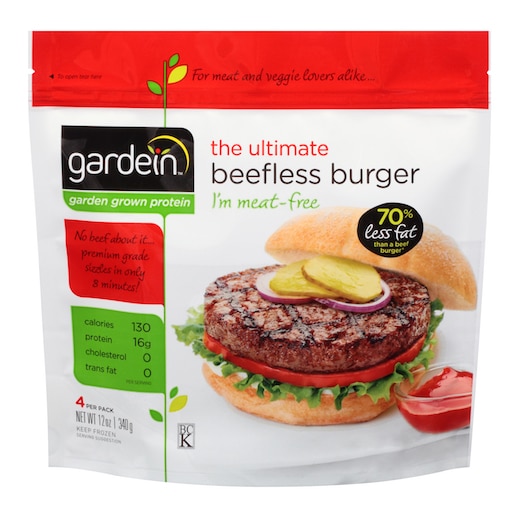 If this is not yet in your country don't be discouraged and make your own!!!
Conclusion
Becoming a vegan can seem impossible and frankly some people don't even consider it however it is important to take a look at the healthier side of living and maybe try at least one day a week without consuming high cholesterol animal products. Your stomach will be happy with all the fiber you will get from veggies, seeds, beans and fruit and also your liver and heart will appreciate the low saturated fat day.
Happy vegan Monday!
Your host, Italia
Please email any questions to justforsybarites@gmail.com